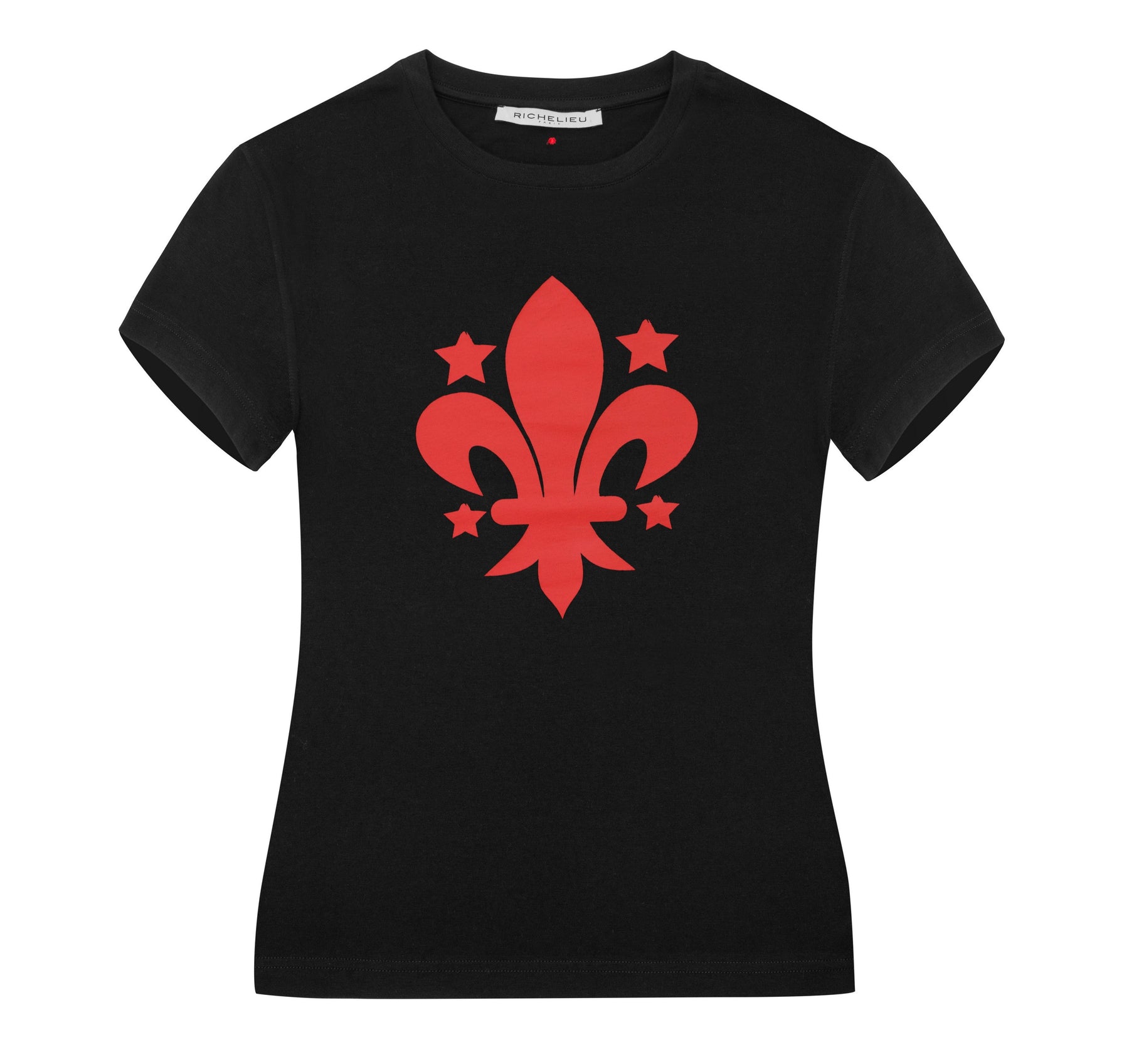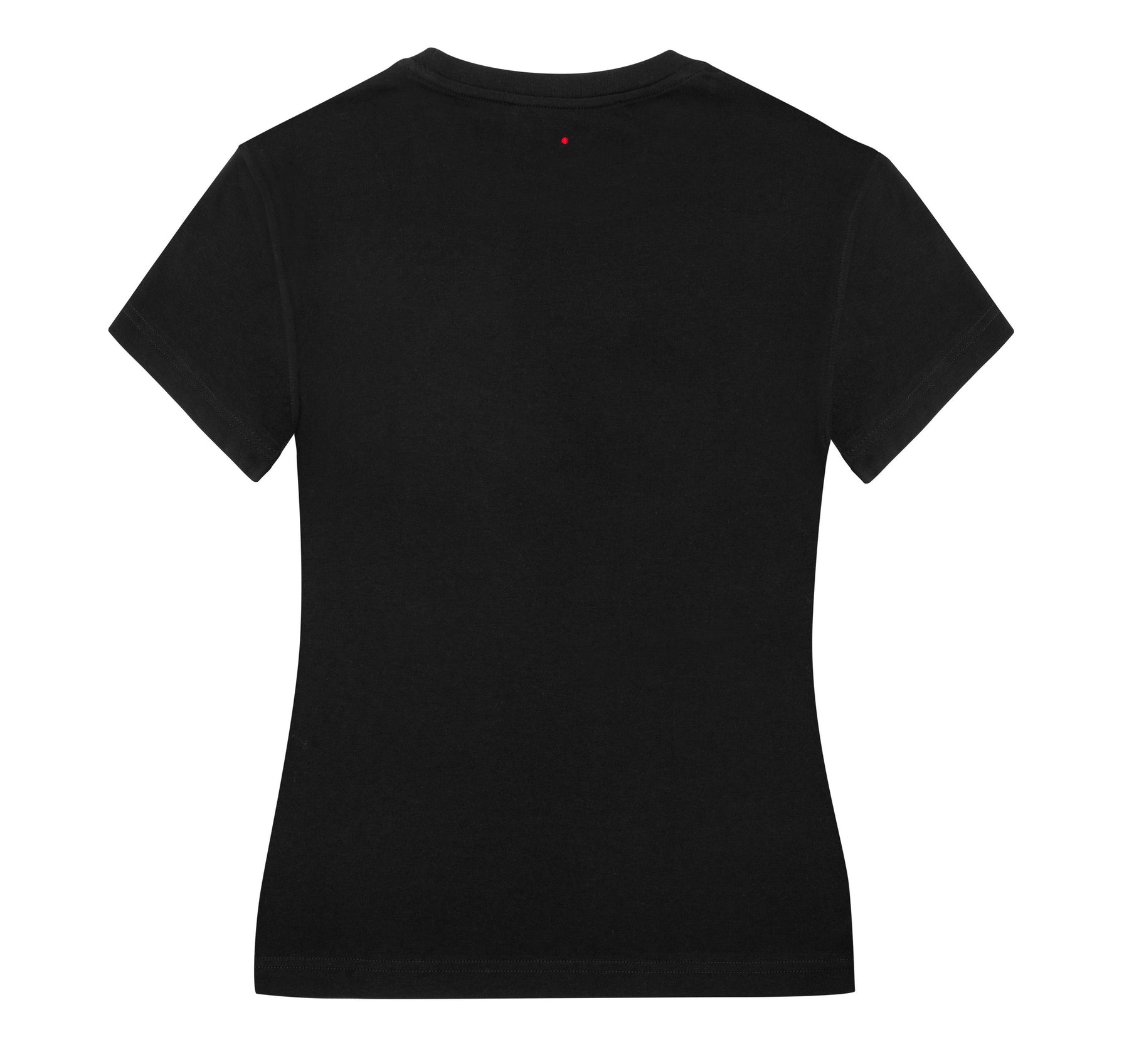 RED FLEUR-DE-LYS T-SHIRT FEMME
For a valiant heart, nothing is impossible. A symbol of royal power, the starry bold red fleur-de-lys right at the centre of this round-necked, classic cut t-shirt will open the doors of the French realm to you.


The devil is in the detail
At RICHELIEU each little detail matters.  A red dot applied discreetly to the collar, or a fleur-de-lys embroidered on the hem, our flamboyant brand emblems have fun covering their tracks. Barely perceptible, these iconic motifs offer subtle nods to France's history. While the fleur-de-lys is the monarchical symbol par excellence, the red dot is rather more enigmatic in its clever reference to the Cardinal Richelieu's celebrated hat.  And as for the bright red royal hue, this also matches the emblematic dress code of the famous cardinal.